NIWEST NICKEL COBALT PROJECT
The NiWest Nickel Cobalt Project is one of the largest and highest quality undeveloped nickel-cobalt resources in Australia.
The Project is located in the West Australian Nickel belt, adjacent to Glencore's Murrin Murrin Nickel-Cobalt Operation.
The region is recognised for its well-established nickel and cobalt production and is well serviced with infrastructure such as public rail linked to ports, gas pipeline, arterial roads, optic fibre communications, a commercial airstrip and nearby mining towns.
Major imported consumables, including sulphur, are expected to be shipped via the Esperance Port facility and then trucked to site via existing sealed and unsealed roads.  Final saleable products are expected to be trucked to Esperance and then shipped to various customers globally.
More than $30 million has been invested into drilling, metallurgical testwork and development studies at NiWest, including a Pre-Feasibility Study which was completed in 2018 and updated in 2022.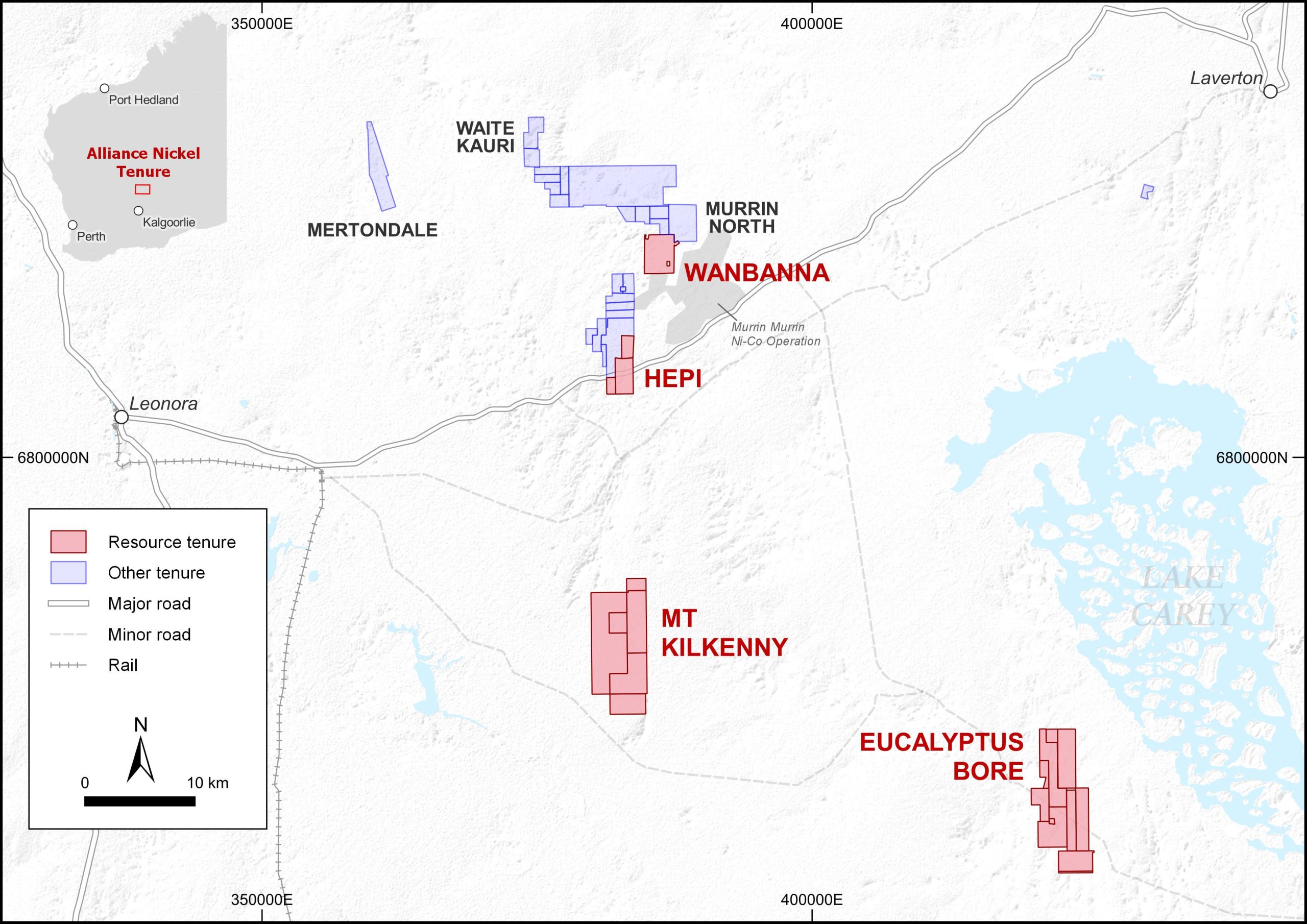 2022 Updated Pre-Feasibility Study (PFS)
The updated PFS reflects the current cost environment and confirms robust physicals and economic returns including:
A long life operation with 27 year initial mine life
Nameplate ore throughput of 2.4Mtpa
Average production profile of 19.2kt pa Ni and 1.4kt pa Co over first 15 years
Low cost high margin with AISC of US$4.15/lb Ni (post by-prod credits)
Pre-production capital cost of approximately A$1.26 billion (includes 25% contingency of $222.6m and $185.3m of indirect costs)

Direct costs of $852.6m (crushing, heap leaching, processing, utilities, reagents, acid plant and general infrastructure)

Robust economics:

NPV (8%) of A$2.1 billion
IRR of 23%
Payback period of 3.3 years